Life at JMR
Get to know JMR, find your fit and join us. You'll find the opportunity to do great work. We will also make sure you have loads of fun getting there!. We believe that each individual in this company is a partner working towards a common goal.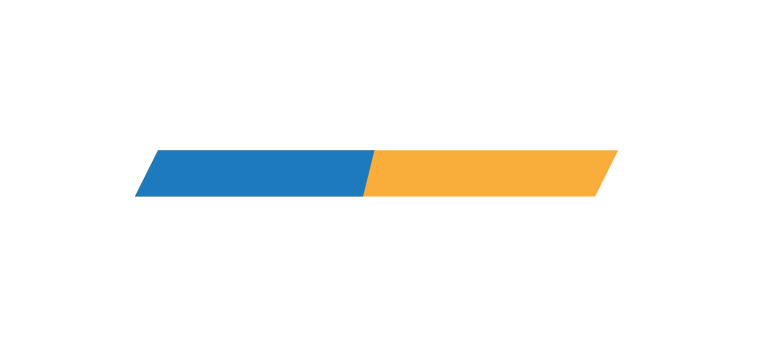 '
Clash of the Titans – JMR Cricket Tournament
The JMR Cricket Tournament was held in November 2022, with the finalists clashing in the Leather Ball and Tennis Ball leagues.
On a day when the sun shone bright, few JMRians dropped their corporate avatars and donned their cricketing gear to script their story of grit and determination. They played like professional cricketers, providing wholesome entertainment to the audience, which included friends and family. JMR's cricket matches kept the crowd engaged and interested.
And it doesn't really matter who won. For it was a victory for the spirit of cricket and sportsmanship!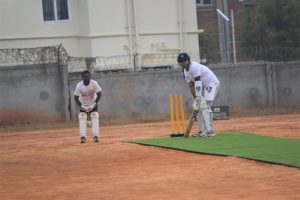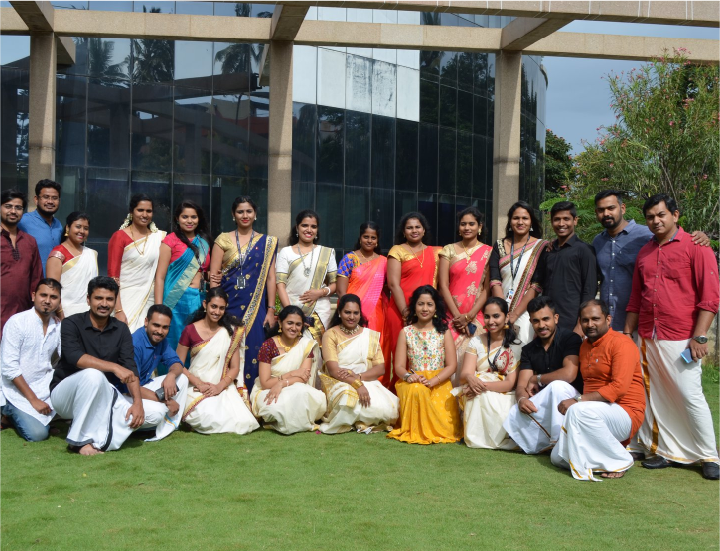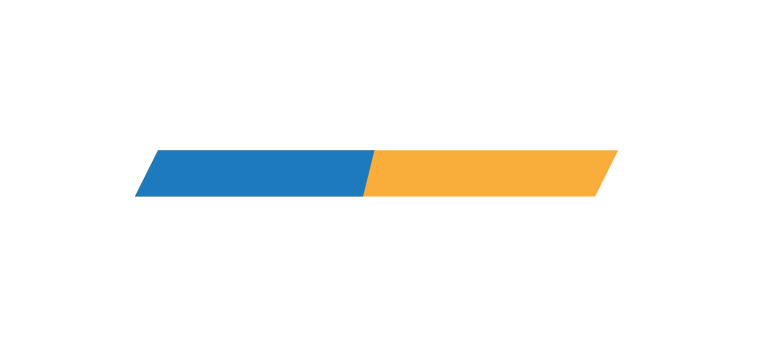 Onam Celebrations at JMR
At JMR, Onam celebration is a ritualistic event, with employees coming dressed in the traditional attire of Kerala, decorating Pookalam (rangoli of flowers) and enlivening the office space with colors, cheer, and laughter.
Onam the harvest festival of Kerala, celebrated for ages. Onam is celebrated in the loving memory of King Mahabali. King Mahabali is known for his generosity and bringing prosperity.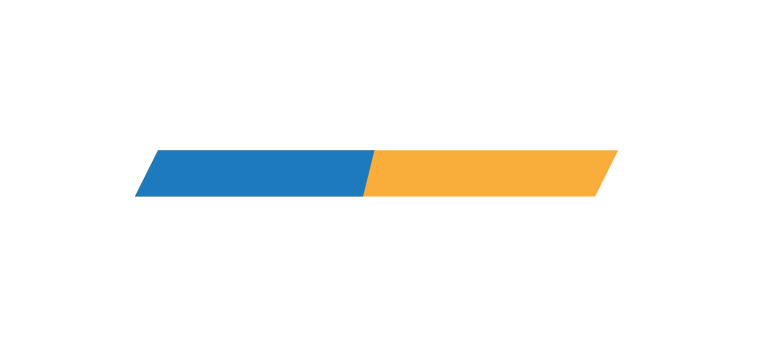 JMR Annual Day Celebrations
A time for reflection, sharing of perspectives, revisiting strategy and renewing focus
Employees of JMR Infotech rang their 12th anniversary amidst great fanfare on 26th April 2019. It was a time for sharing of insights and perspectives, and renewing focus for the year ahead.
A. Srinivasan addressed the employees with his usual panache, presenting the reflections and insights from the year gone by and outlined the strategy for the year ahead. This was followed by Jayafar's energizing address, which called for greater commitment to working hard to achieve our BHAGS.
As the formal part of the Annual Day wrapped up, the JMRians donned their party hats and geared up for an evening filled with fun. Followed by a dinner with cocktails, JMRians welcomed the new year ahead with much zest and renewed focus.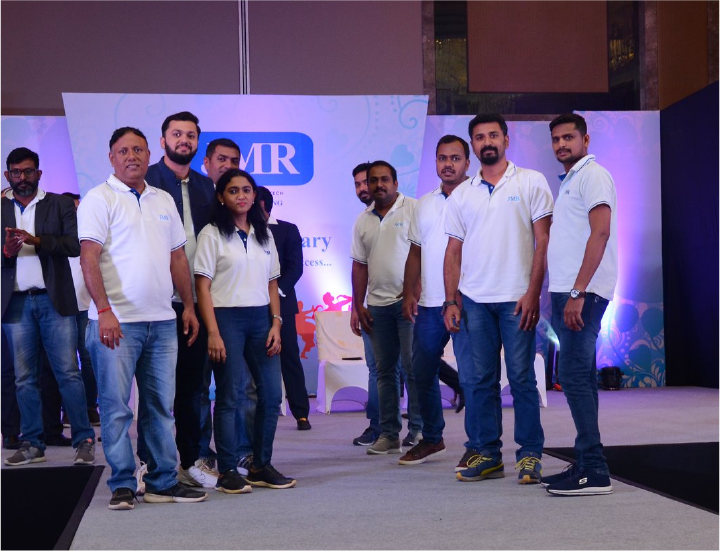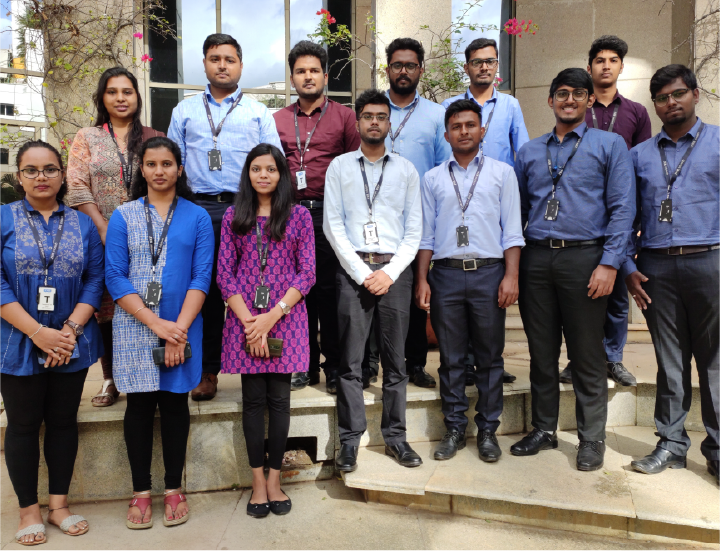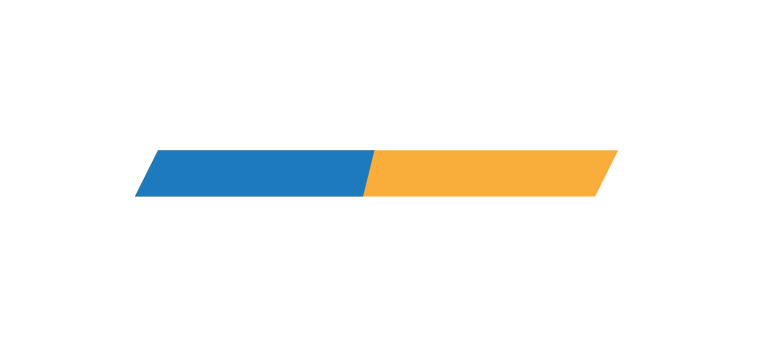 Campus to Corporate – Welcoming Freshers On-board 
JMR Infotech conducted an orientation program for the newly recruited batch of freshers. The program was held at the Miraya Hotel, Whitefield.
The young minds had a healthy interaction with JMR Management with discussions covering the organization, its culture, and values. The management team narrated stories from their own experiences, connecting with opportunities and expectations for these youngsters.
An interactive session followed with the freshers having to interact with the executive management team. The business heads then joined in to give the freshers an orientation of their business verticals. The event concluded on a fun note with selfies and group photographs.
JMR Infotech extends a warm welcome and wish them all the very best for a bright and successful career!


Why Join JMR Infotech?
Improve your Fintech quotient, learn from practitioners, work for leading banks and travel the world on projects. Are you ready to make a difference.


Diversity and Inclusion
We embrace diversity and aim to provide Innovative work, meaningful career paths for all our employees. We believe Diversity is what helps us thrive. Our goal is to include everyone at the table, and to value and respect their unique voices and backgrounds.


Training
Enhance your professional development through education and training. Our skills training helps you keep pace with the changing fintech environment. Leverage training to shape your career to pursue custom tracks, explore new opportunities, and job rotations.


Current Openings
Are you ready to lead and influence change. We are on the lookout for bright minds who want to make a difference. Discover what we have to offer, and what we can do together.


Recruitment FAQ
We believe in a policy of transparency and openness. And it starts with our very first interaction with our prospective employee. To ensure that you have all requisite information, we have a list of FAQs which should help you.


Life at JMR
Get to know JMR and find your fit. If you want to contribute across roles and make a real difference, we will put your expertise to work. We will also make sure you have loads of fun getting there!
We believe that each individual in this company is a partner working towards a common goal.


Fitness First
At JMR, we encourage our employees to adopt a healthy lifestyle. We have a series of policies that encourage every employee to be fit in body and mind.


Meet the JMR Heroes
Once upon a time. A bunch of young professionals joined JMR Infotech. They were initially overwhelmed by the work environment and the challenges that came their way.