Client Testimonials
Muhammad Essa Bawar – CIO, Afghan United Bank
Ahmed Hamed – Deputy General Manager, IT – Banque du Caire
Siaga Mgweno – Senior Manager Applications Support National Microfinance Bank, Tanzania
Joseph Patterson – Head Technology Agricultural Development Bank
Steve Mararo – Senior Technology Manager of Family Bank
Vikas Roopun – IT Manager Application AfrAsia Bank, Mauritius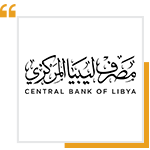 "Appreciate JMR's Professional Experience and Sincere Efforts"
JMR's professional experience and sincere efforts have ensured a smooth and successful implementation of FCUBS. Right from the inception of the project to date, JMR has been very professional, cooperative, and successful in delivering the requirements to our complete satisfaction. We wish to express our sincere gratitude and earnestly look forward to more opportunities to associate with JMR in the future.
Ali Jehani
Central Bank of Libya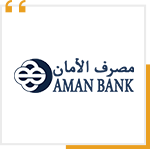 "Excellent Work, Dedication and Professionalism"
"We chose JMR Infotech because of their excellent engagement model. When they say Extended arm, they literally make it happen. Excellent customer service, faster turnaround times, high quality deliverables at reasonable cost. The project has given us the competitive edge, helped us launch new products and services on a timely manner"
Mr. Mokhtar Eshili
Chairman, Aman Bank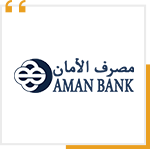 "Excellent Work, Dedication and Professionalism"
I would like to congratulate JMR Infotech for their excellent work, dedication and professionalism. Thanks to the support provided by JMR, we have now a strong team which is capable of managing, handling and protecting the bank from money laundering risks.
Mr. Khemais Changuel
IT Head & Project Head – Aman Bank of Commerce and Investments, Libya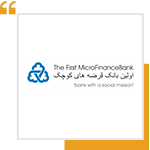 "Dependable, Straightforward, and Honest"
FMFB is pleased to have chosen Oracle Flexcube UBS after a comprehensive selection process as its Core Banking System and JMR Infotech as implementation partner, it is our pleasure to note that JMR infotech has been able to meet challenging core banking implementation with excellence. We find the company to be respectable and skillful. From the start of the project, they've always been dependable, straightforward and honest.
Hashmatullah Mustamand
Acting CIO – The First MicroFinanceBank, Afghanistan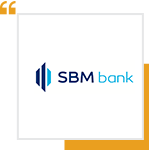 "Highly Skilled Resources & Great Leadership"
More than a service provider, JMR Infotech has been a partner to our Institution. JMR Infotech is having highly skilled resources and great leadership. Appreciate your efforts during the bank's acquisition journey and thereafter Treatment of Moratorium fund.
Sahil Arya
VP & Head of IT – SBM Bank Limited, Kenya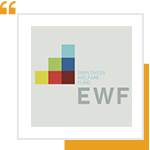 "Collaborative and Partnering Attitude"
From their collaborative and partnering attitude to their technical expertise, good project management and leadership qualities, each of these aspects has made JMR Infotech a reliable partner to which our organization has, so far, proudly relied on.
Nawaz Ashok
DGM – Employee Welfare Fund, Mauritius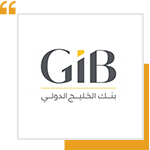 "Tangible Business Results"
My sincere thanks to the JMR Infotech team for ensuring comprehensive support for the setup, development, implementation, and rollout of our ambitious, multi-faceted project to Go-live with the new Oracle FLEXCUBE UBS systems at four different locations, for both Conventional and Islamic banking.
Mr. Khurshid Ahmed
Vice President – Head of Core Banking Systems, Gulf International Bank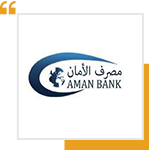 "Excellent Engagement Model"
We chose JMR Infotech for their excellent engagement model. When they say extended arm they literally make it happen. Excellent customer service, faster turnaround times, high-quality deliverables at an extremely reasonable cost. It has given us a competitive edge, helping us launch new products and services in a timely manner.
Mokhtar Eshili
Chairman, Aman Bank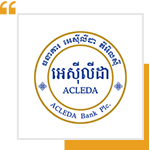 "Unmatched Expertise & Depth of Knowledge"
The depth of knowledge by the JMR experts and their professional approach to the implementation of comprehensive Health Check Analysis of the SQL Server Database ensured that we achieved more than our set goals. It has been a wonderful experience, working with the JMR team and we look forward to many more future engagements.
Mr.Phan Mao
VP & Head of Database Administration Department, Acleda Bank PLC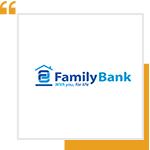 "Excellent Service & Domain Expertise"
JMR team did quite an excellent job and had the expertise required to bring the system up and running in a very short time. In terms of consultancy, they are very good as you can engage with them in different workflows. We are looking to have them onboard for different kinds of services besides the consultancy service that they already offer.
Carlpeter Ngunuh
Manager of Business Application IT, Family Bank, Kenya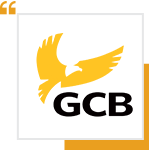 "Outstanding Business & Technology Expertise"
I want to extend our sincere thanks for all the support given to us from conception to delivery of the Oracle FCUBS and FCDB applications. The upgrade and migration have been a journey that has tested us all in the various ways of working together. The team did a great job and the results of the delivery were nothing but stellar and perfect. The team was knowledgeable, dedicated, diligent, reliable, patient, had a professional work ethic.
Umar El Farouk
CIO, GCB Ghana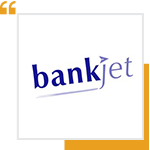 "Amazing Dedication and Motivation Levels"
I am amazed at their desire to complete the task on hand and on their motivation levels. Thank you for your excellent support.
Kovacs Jozsef
Project Director, Jet Bank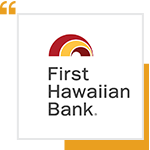 "Very Good Response and Excellent Efficiency"
Even though many of our problem descriptions may have lacked enough detail, JMR's answers, in the vast majority of cases were immediate and spot on. The response times and quality of work were a pleasant change in comparison to what we experienced before. We will definitely recommend your services to other banks.
Peter Hlavicska
Technical Manager, FHB Bank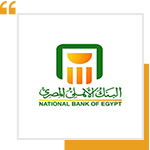 "Unique & Magnificent Engagement Model"
The value addition JMR has brought in through their extended arm engagement model for our FLEXCUBE implementation project is worth mentioning. Things have progressed well and the qualities of deliverables are too good. We will definitely recommend the extended arm implementation services to other banks.
Sherif Safwat
Implementation Director, National Bank of Egypt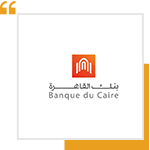 "Appreciate JMR Team's Expertise and Efforts"
JMR really has done an excellent job and has really proved the knowledge they possess technically and functionally with respect to the product. We appreciate their efforts and contribution.
Medhat El Leissy
CIO, Banque Du Caire