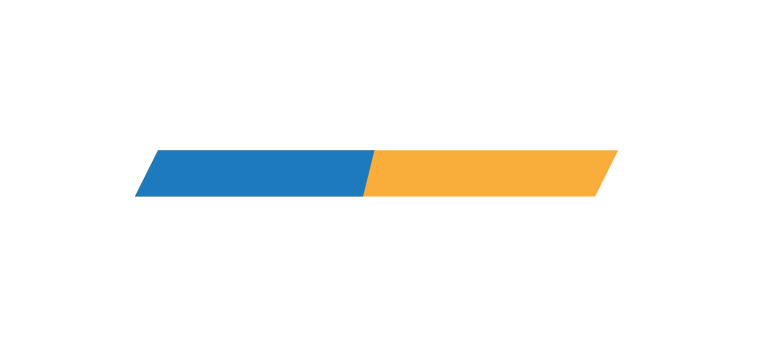 COVID 19: Time to unleash the full power of digital technologies in Financial Services
It is needless to say that we are experiencing some seriously challenging times globally due to the COVID 19 crisis and the resulting lock downs, travel restrictions and circuit breaks that has been mandated and advised by experts and governments around the world. People's ability to conduct businesses in the usual way has been severely impacted because organizations are faced with a difficult choice to make between business continuity while at the same time ensuring the well-being of their employees. Practicing social distancing which seems to be the only plausible method of reducing the spread and impact of this health crisis at this point and prohibiting large gathering of people at one place means it has led to disruption in the way people and companies go about their work – whether it is meetings or conferences, collective brainstorming and decisioning, production of goods, inspection and quality controls and delivering services and products to the end customers.
While almost every industry has been impacted by this phenomenon, one of the industries which must keep the lights on during this time is that of Financial Services. Not only it is imperative for banks, insurance firms and other financial organizations to ensure that maximum business continuity is maintained to ensure governmental initiatives around funding reaching masses, but also it is time to innovate in order to maintain the same or greater level of customer service in the face of the disruptions being caused. Hence, organizations in this industry are looking to embrace digital solutions on priority and in a much larger scale for all its ecosystem stakeholders – customers, employees, partners, suppliers and government. Those firms which have been ahead of the curve in investing in digital infrastructure are probably better placed to rise to this challenge but it is never late for others to make that shift by refocusing energies in digital adoption. Some of the key focus areas for firms can be
1.      Virtual Collaboration – Virtual team collaboration is extremely critical. Collaborations have two aspects – seamless interactions between stakeholders and secure information sharing. We need to validate – do we have the collaboration technologies in place for conducting web conferencing and meetings across boundaries, instant secure group messaging, document exchange platforms, etc.? What information do the various business units (products, operations, front line customer reps, back office executives, control and audit, information technology) need to share amongst them and at what frequency? How can we ensure that data integrity is not compromised at any particular level while enabling such collaboration?
2.      Real time data acquisition – Real time data acquisition and fast processing ability to make quick decisions is much more critical than before. New federal policy announcements with a very short turn-around time means that simulations and scenario analysis of the various asset liability ratios, treasury and cash positions and operational matters need to be real time before taking a financial step. The chain of data acquisition/extraction, cleansing and transformation should be straight through to be able to prevent any delay
3.      Process Automation – We all have been talking about how process automation and a move towards digitized paperless transactions not only improve the turn-around time but also brings in efficiency in the end to benefit the end customer and provide competitive advantage. But for now it is not about competitive advantage or customer experience, we need to ask ourselves if our processes can run digitally with minimal human intervention, if back office operations can be made paperless, if we do have the automated engine for standard scenarios to cut down on time and approval layers etc.. It is all about existence itself.
4.      Digital channels – With people's ability to visit branches and point of service practically down to zero, it is only the digital channels which will ensure access. So, organizations need to accelerate the rendering of more and more services on the digital channels beyond just the basic ones. An example being – one insurer which had invested heavily on process automation and end to end digital onboarding has seen 55% rise in new business through the channel and gained 8-9% business advantage over competition which only had 40% of the process flow automated on digital channels.
5.      Security and Controls – Needless to say that this crisis will not only limit itself to being a health concern but due to the immense economic loss experiences, it might lead towards social disharmony. In many countries, the social and economic fabric between government and its citizens is heavily intertwined and when there is strain on one, it automatically breaks the other leading to social unrest and increase in the level of financial crime of various nature. In the digital age that we live in, it manifests itself into increased levels of cyber crime. Additionally, financial services being a significantly regulated industry also dealing with highly confidential personal and financial data of individuals, it is even more critical that the security and controls of systems and assets must not be compromised. Organizations need to look whether the right security measures starting from preventing online attacks like phishing and malware are implemented, appropriate protocols and policies are in place for enabling secure information and document exchange, real time visibility into fraudulent transactions is available, continuous customer profile screening is conducted to prevent money launderers, right device level security measures are implemented to enable employees to work on own devices and critical assets and infrastructure elements are protected with appropriate levels of user controls and identity management. These are just some of the areas, the need of the hour is an integrated approach towards security including monitoring of the security operations with a quick recovery action plan
6.      Scalable Infrastructure in terms of devices and networks – The shift towards digital workplace which started almost 2 decades back and has reached varying level of maturity in different countries needs to be accelerated. And there is no excuse to not do so, with the continuously improving coverage of 4G networks even in the remotest of places in the world, employees and customers need to be enabled to work on their own devices so that they can support and access from home. This is an unprecedented situation where there would be strain and more than usual load on specific networks. Ability to scale up network and build resiliency to ensure there is no breakdown is key towards delivering the basic services and support our governments
COVID-19 has put the world under lot of stress and while the focus and concentration is on improving the public health and medical environments, and understandably so, the economic impact and the pain that it will inflict on us cannot be understated. However, some of this pain can be assuaged by accelerating the adoption of digital technologies to provide relief and assistance to people in combating the situation. Looked through a positive lens, some of these initiatives may actually result in a new normal being created globally wherein, in the post COVID era the financial sector develops a resilient, robust and connected ecosystem infrastructure to service its customers.